Distribution Transformer with OLTC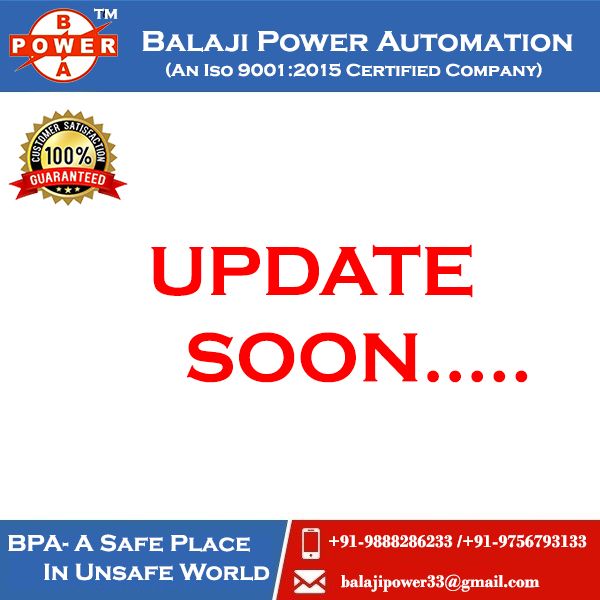 Balaji Power Automation covers a wide range of Oil Filled Distribution Transformer with OLTC i.e. On Load Tap Changer (up to 10 MVA in 11 KV & 33 KV Class) conforming to the national & international standards of quality and safety. These transformers are design and develop using latest technologies and also provide with a variety of terminations so as to suit the requirements for new installation or replacement.
Optimum efficiency is ensured by delicate proportioning of core and winding looses using CRGO M3 to M5 MOH Lamination, Electrolytic Grade 99.9% pure copper, with Transposition in L.V. coil for current sharing in parallel Conductors, Electric grade press paper, boards and mineral oil. Thus better regulation is achieved resulting in longer life. Careful designing also reduces noise level to the minimum.
RANGE : Upto 10 MVA in 11, 22, 33 & 66 KV Class.
Distribution Transformers with OLTC In India.
We are manufacturers & suppliers of Distribution Transformers with OLTC from India. Balaji Power Automation specializes in manufacturing and supplying high quality Distribution Transformers with OLTC to meet the requirement of different industries as well as complexes.
Standard Fitting of Distribution Transformer with OLTC: 
Rating & Diagram plate
Lifting lugs
Oil Conservator with drain plug
Oil Level indicator
Top-filter Valve
Silica gel breather
Cooling radiators
Earthing terminals
Thermometer pocket
Air release hole with plug
Explosion vent with diaphragm
Inspection cover.
Drain –cum-bottom-filter valve
Uni / Bi- directional rollers
Transformer Optional Parts (Charge Extra):
Transformer with tap changer/ without tap changer (usually below 100 KVA)
Cooling Tubes/ Radiators/ Corrugated Tanks
Pole Mounted/ Ground Mounted
Free Breathing (conventional type)/ Hermetically Sealed
With or without a conservator
CSP (completely self protected)/ Non CSP
Indoor Type/ Outdoor Type
Accessories on Request
LV and HV cable boxes
Winding temperature indicator (WTI).
Buchholz relay
Marshaling box
Disconnecting chamber
Oil temperature indicator with electrical contacts (OTI)
Pressure relief valve.
What is OLTC  in OLTC Transformer?
On load tap changer (OLTC) is use with higher capacity transformers where HT side voltage variation is frequent and a nearly constant LT voltage is required. OLTC is couple with the transformer itself. Multiple taping from HV windings are brought to the OLTC chamber and connected to fixed contacts. Moving contacts rotates with the help of rotating mechanism usually a Geneva mechanism having a spindle.
The spindle can be rotates manually as well as electrically with a motor. Motor is connect in such a way that it can rotate in both the directions such as to rotate the OLTC moving contacts clockwise and anti clockwise.
Two push buttons are fit on the LCP (low control panel) to rotate the motor and hence the OLTC contacts. This movement of contacts thus controls the output LV voltage of the transformer.
So rotating of the OLTC contacts with spindle or push button in this way is manual process. In case this process of rotating the OLTC contacts and hence controlling the LV side voltage is to be done automatically then a RTCC (remote tap changer controller) is installed with the transformer ht panel.
The RTCC panel  having sensors which sense the output voltage and accordingly sends signal to LCP and LCP in turns rotates the motor as per signal receives from the RTCC.
Application:
OLTC Transformers are use in :-
1.) Chemical plant, Bottling plant.
2.) Paper mills, Sugar mills, Rolling mills, Steel mills.
3.) Industries which rely heavily on automation, where electronic cards, PLC and VFDs are used in operations and actuation.